Mathematics play a fundamental role in the most basic areas of our lives. Infants begin to understand and describe shapes around them before they even learn to sit. The way we train and improve our math skills can play a significant role in the quality of our lives. That's why understanding the necessity of math and discovering ways to improve math skills becomes more important, especially for parents seeking to support their child's future success in academics and life.
In many ways, learning math is similar to building a pyramid: you need a great foundation to build the final product. At The Brain Workshop, we understand the importance of math and we've compiled this list of tips to help you improve your child's math skills.
Develop a Fun Attitude Towards Math
Let's face it, math can have a bad reputation as being "too hard" or "boring." The key is to develop a positive attitude towards math from a very young age. If you foster an environment where math is a fun and important element, your child will develop a great appreciation for math. As a parent, if you create an environment where math is useful and fun your child will see math as useful and fun too!
Fun in the Kitchen
Math isn't only complex problem solving and algorithms. It's a part of our everyday lives, and nowhere is this more applicable than in the kitchen! Not only is baking and cooking with your children fun quality time, but it's also a great way to get them reading the instructions, measuring and weighing ingredients, and following recipes. This fun activity will help them build a foundation to become familiar with fractions, temperatures, measurements, and quantities.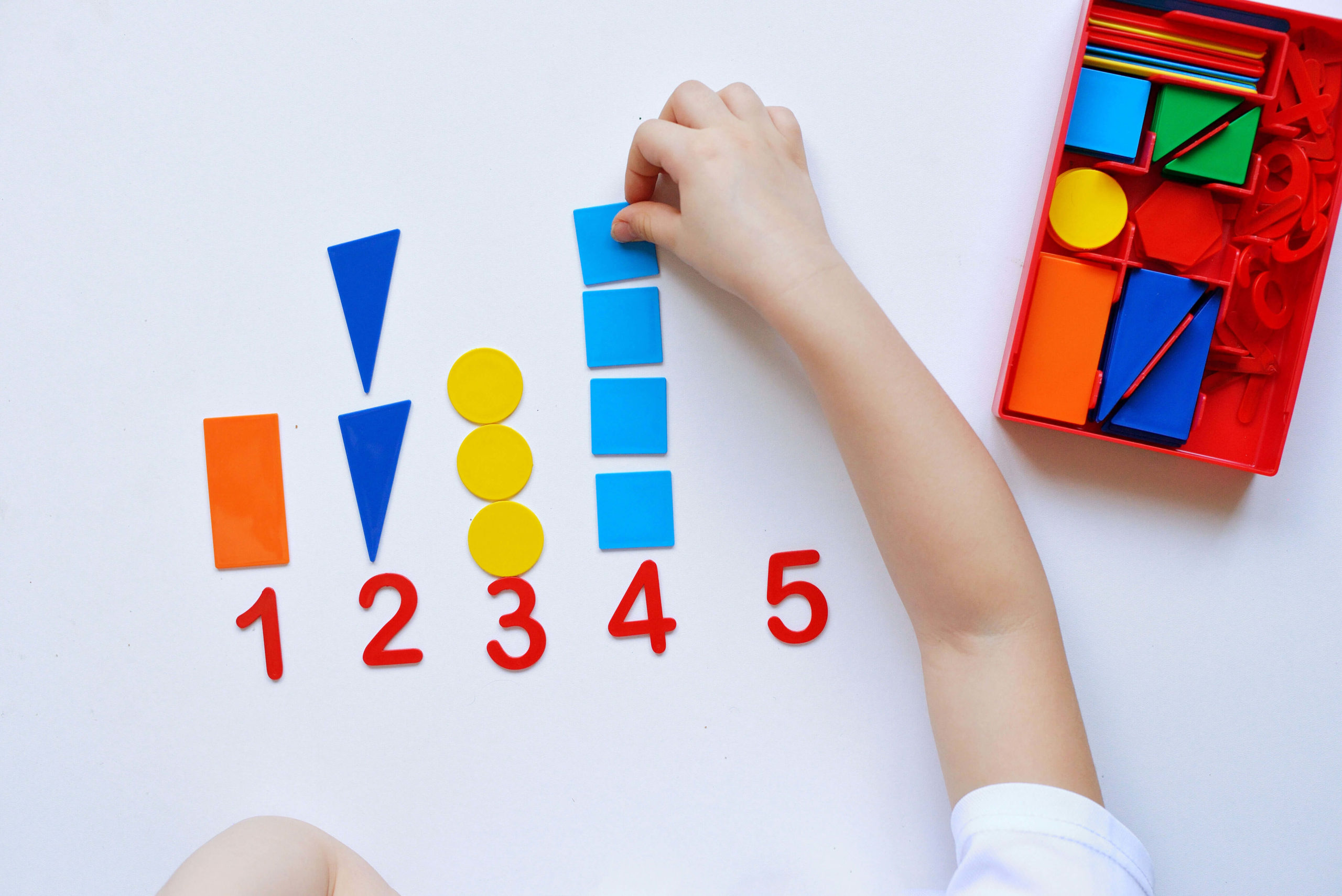 Go Shopping
Whether for food, clothes, or other household items, shopping provides children with a great opportunity to read food labels, compare prices and brands, and budget to find the best deals. Not only will this help your child understand the value of money, but it will also help them understand numbers and prices.
Play Games
Making math fun is the key to fostering a love for math from a young age. Whether it's chess, dominos, cards, or puzzles, math orientated games help children to test their math skills without feeling like they are doing work. You can even create fun games to play in the car where you ask math questions to get their juices flowing. In fact, road trips are a great opportunity to notice shapes, count cars, estimate distance, and calculate approximate speed of the journey. The more you incorporate math into everyday life, the better!
Turn Your Child into a Problem Solver
Math isn't just about numbers and equations. It's also about problem solving. Encourage your child to ask questions, investigate, and to explore all possible solutions in life. Create an environment where they always see a problem through until a solution is discovered. By including math in your basic daily routines and activities, you'll encourage them to take an active role in solving the problem at hand. 
Make Math a Part of Everyday Life
Be sure to include a little bit of math in your everyday routine. The more your child practices their math skills, the better they will become. Simple and quick activities, such as problem solving, will really get your child thinking and using their mathematics knowledge. Children with learning challenges may struggle when it comes to understanding math concepts. By using everyday experiences to build math skills, parents are allowing their children to practice difficult concepts in a relaxed environment.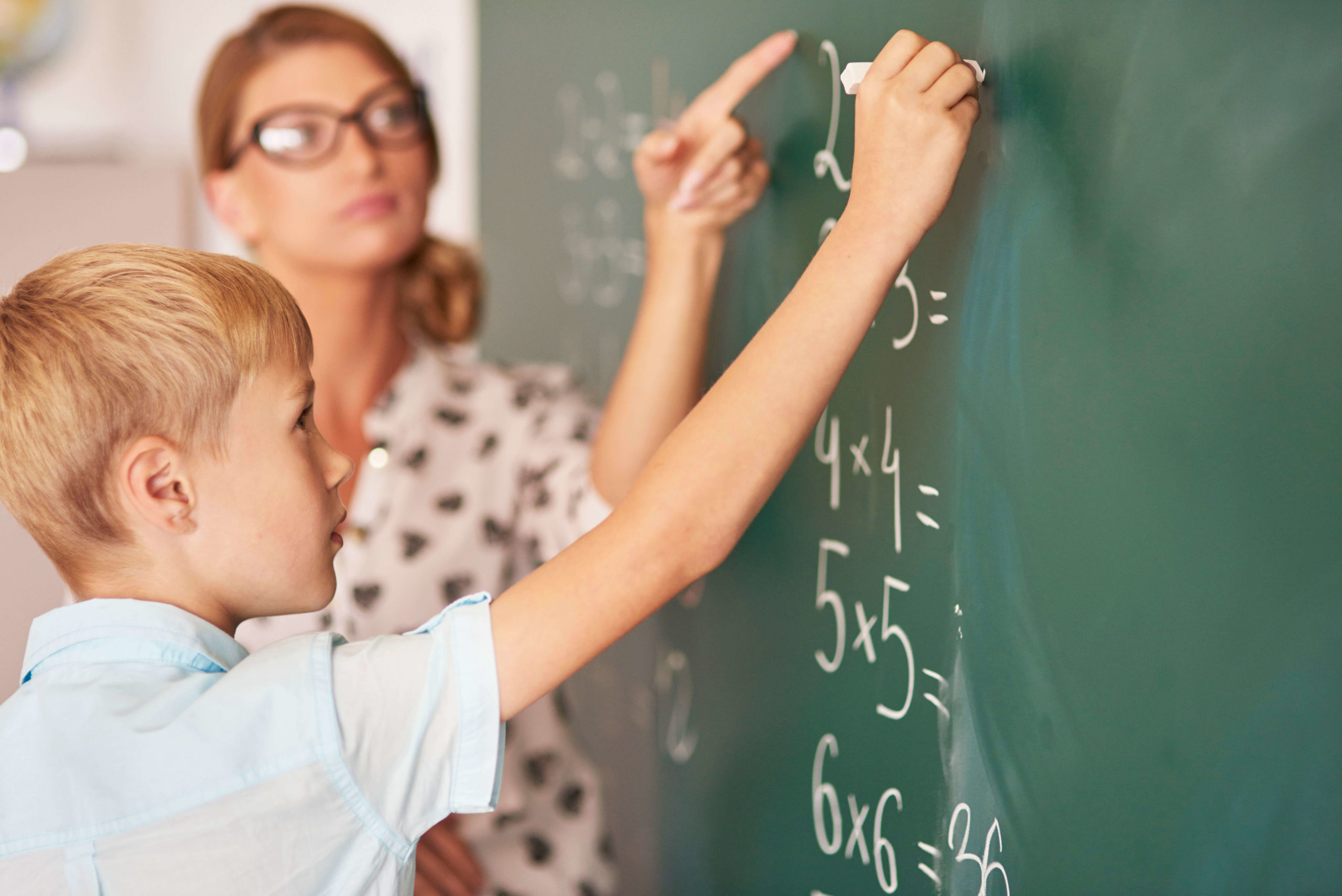 The Brain Workshop
At the Brain Workshop, our customised one-on-one brain training mental exercises are designed to strengthen targeted cognitive skills. Stronger cognitive skills translate to real-life improvements in memory, clarity, attention, logic, and processing speed. Our math workshops are designed to develop the cognitive skills needed to efficiently and effectively develop numerical fluency, learn math concepts, solve problems, and perform calculations. 
Unlike Tutoring, brain training looks into all the skills needed for a child to learn and master math concepts through one-on-one training customized to their strengths and weaknesses. We currently offer engaging and entertaining programs to help your learner thrive academically through in-person or remote brain training services via secure video conferencing apps. 
Contact a member of our team to learn more.